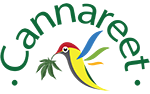 Cann10 is proud to introduce its new line of Cannareet medical Cannabis Products.  Certified by Israel Ministry of Health GAP and GMP as well as other local authorities. Developed in cann10's own labs, Cannareet products are ideal for dispensaries and for retail use where allowed by law
Cannareet will feature oils, vapes, flowers, cigarettes and caplets available. Special orders can be prepared based on a minimum quantity.
We are currently finalizing the list of SKUs, packaging and brand support.  Cannareet will also be available for white labelling or private labelling.
Please note that Cannareet is only available in approved markets and all necessary documentation will have to be supplied in advance.