Cann10 is led by Yossi Bornstein, Shay Avraham Sarid, Yogev Sarid, Ariel Sender, Amir Gilad, and Kobi Caspi.
Additional management includes Ofer Spottheim, Gerry Yampolsky, and Iris Teitelbaum.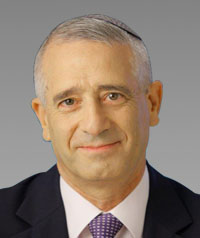 The Founder and President of Cann10 is Yossi Bornstein. During the past 30 years, Mr. Bornstein has played key roles in the Israeli biomed industry. Mr. Bornstein has initiated, founded and led a number of major national level projects for the Israeli life-science industry and for the State of Israel. In 2000 Mr. Bornstein founded Shizim. Shizim is a leading Israeli-based holding group, with companies active in the fields of entrepreneurship, biomed, clinical research, regulatory affairs, R&D support, marketing and business development services, serving local and multinational companies. Shizim operates an in-house contract research organization providing clinical research services in Israel; it markets pharmaceuticals in Israel; it creates business ties between Israeli and Japanese companies; it searches for Israeli biomed technologies for international enterprises and investors; it operates a medical device-focused accelerator, ShizimXL; it markets medical devices in Israel; and it offers a range of biomed-related training and certification in the fields of clinical trials, entrepreneurship, pharmaceutical and medical device R&D management, and other areas.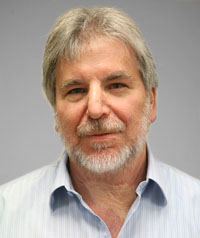 Kobi Caspi is a co-founder of Cann10 and serves as its Financial Manager. Mr. Caspi also serves as CFO and Vice President of Shizim. Mr. Caspi has been a CPA since 1984. He earned his BA degree in Economics and Accounting from Tel Aviv University in 1982. Prior to joining Shizim, Mr. Caspi filled several executive positions in large companies in Israel and abroad as CFO and CEO. He has experience managing employees and account departments, auditing financial statements, and working with government and other tax authorities, including preparing management reports and legal regulation procedures.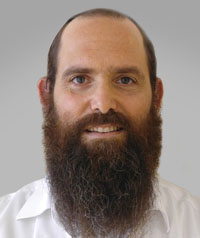 Shay Avraham Sarid is co-founder of Seach Ltd. (2005). Shay is responsible for research and development, business development, and regulation at Seach. He was the Chairman of the Medical Cannabis Growers Council in Israel, and is responsible for ongoing work with government regulators, partners, lobbyists, and public relations counsel.
Yogev Sarid is a co-founder of Seach, where he also is CEO and Financial Manager. He manages the financial aspect of Seach, and actively manages its farm office unit. Mr. Sarid serves as Chief Economist of the Association of Israeli Moshavim, and as CEO of its subsidiary Mabat Moshavim – Foreign Workers, which furnishes foreign agricultural workers for moshavim.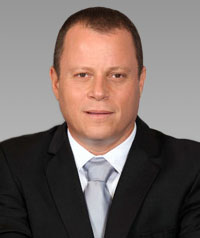 Amir Gilad founded Gilad Group in 1997. Mr. Gilad is considered one of Israel's leading experts in political analysis and consultancy, and enjoys the confidence of businessmen and leading executives in Israel and abroad to whom he serves as a close adviser.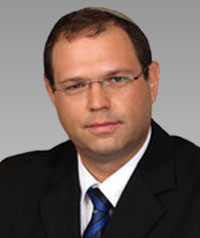 Ariel Sender, Chairman of Gilad Group, has experience managing campaigns in the public and political system and is considered one of the most esteemed specialists in the lobbying and government relations field in Israel. Mr. Sender is a former acting director-general of the Tourism Ministry and director-general of the "National Union – Israel Beytenu" party.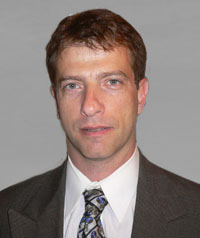 Ofer Spottheim is the General Manager of the Cann10XL Accelerator. Mr. Spottheim has experience in the medical device, greenhouse energy, 3D printing, internet, and energy fields. He was the CEO and founder of a medical device company that developed a specialized patch to protect skin scars and pre- and post-biopsy spots. He also owned a company that offered advanced internet technologies including video chat for tech support, call centers, and social forums. He currently holds several US, European and Australian patents. Mr. Spottheim received his Bachelor's Degree in Economics from Tel Aviv University.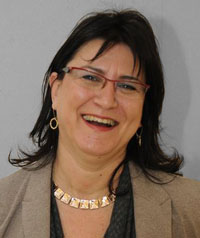 Iris Teitelbaum is the Content Manager for Cann10 Conferences. Ms. Teitelbaum is founder and owner of Wise Content, a marketing and advertising firm located in Israel that creates content for business conferences. Her clients have included Sanara Ventures, a healthcare innovation investment platform; the Israel Export Institute; the Manufacturers Association of Israel; Globes, the leading Israeli business newspaper, where she ran the media relations department conference division; and Bezeq, the national telephone service of Israel.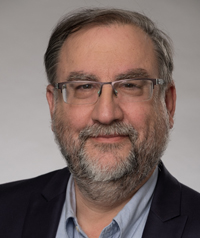 Gerry Yampolsky is the Director of Business Development of Cann10. Gerry has 35 years of global marketing and marketing communication experience having worked for NDS, Orbis, Revlon Cosmetics, and numerous start ups. He worked on 5 continents.